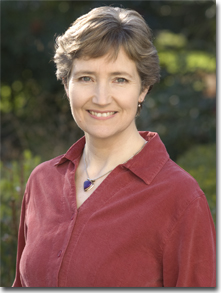 To make an appointment for an office visit  please feel free to schedule online night or day using the button below, or call:  503-227-8700 during normal business hours.  My practice, Portland Alternative Medicine, LLC, is located in Blackbird Chiropractic Natural Health Clinic. We are independent practitioners with a chiropractor, acupuncturist, and massage therapist all working together in a warm, collaborative atmosphere. Please see my clinic location page for a map.


Alternative Medicine is a healthy, viable option for achieving optimum health. Naturopathic medicine looks at the cause of disease to remove obstacles to healing and assures that the body has the material (food, vitamins and minerals) it needs. By treating the cause of the disease, real healing can begin.
Alternative Medicine – Identifying what you need:
Are you looking for an alternative to regular medical care?
Are you ready to get to the cause of your health problems?
Are you ready to choose to live a healthier life but do not know where to start?
Dr. Wendy Hodsdon is a Naturopathic Doctor located in Portland, Oregon. As a general practitioner, Dr. Hodsdon uses alternative medicine to cover a wide range of holistic health care needs including disease prevention, diagnosis, treatment and education.
Dr. Wendy's Approach to Your Health Care
"My goal is to help you achieve optimum health and wellness. Alternative medicine treatments are safe, natural and non-invasive ways to resolve problems, get to the cause of your health complaints and help restore vitality. Cleanses, homeopathy, herbal medicine, lifestyle counseling, vitamins, and body work are all used to create an individualized, safe treatment plan to enhance the body's capacity to heal itself. I assist people in making the life transformations necessary to support a healthy, vital life." – Dr. Wendy Hodsdon, N.D.
Some Commonly Treated Conditions Include:
Auto-immune diseases
Cardio vascular disease (such as high blood pressure, anemia, cholesterol problems)
Digestive disorders (such as colitis, ulcers, crohns' disease, indigestion, acid reflux and more.)
Weight Management (looking at the cause of obesity from physical imbalance (from thyroid disease, stress, toxicity, inflammation) to emotional overeating.)
Women's Health (such as PMS, painful menstruation and others.)
Acute disease (such as the common cold, kidney stones, ear infections and others.)
Chronic disease (such as migraine headaches, cancer, sinusitis, asthma and others.)
Nervous system diseases (such as depression or anxiety and others.)
What Health Conditions Does Alternative Medicine Treat ?
We have a strategy for handling any health concern you have, including any of the following:
Children's Health Problems

Asthma
Allergy
Immune system problems
Chronic ear, throat, lung infections
ADD/ADHD
Autism
Fatigue

Digestive Problems

Chronic indigestion
Heartburn
Irritable Bowel Syndrome (IBS)
Abdominal pain
Constipation
Diarrhea
Ulcerative Colitis
Crohn's Disease
Parasites

Chronic Diseases Common After 50

High cholesterol
Hyperlipidemia
Diabetes
Osteoporosis
Arthritis
Hypertension

Women's Health Problems

Gynecological disorders
Menstrual problems
Menopause Symptoms
Gynecological infections
PMS

Thyroid Problems

Hypothyroidism
Hyperthyroidism
Goiter

Pain

Musculoskeletal pain
Fibromyalgia
Tendonitis
Arthritis
Sports injuries
Strains

Autoimmune Disorders

Grave's Disease
Hashimotos Thyroditis
Sjogren's Syndrome
Rheumatoid Arthritis
Myaesthenia Gravis

Common Health Problems